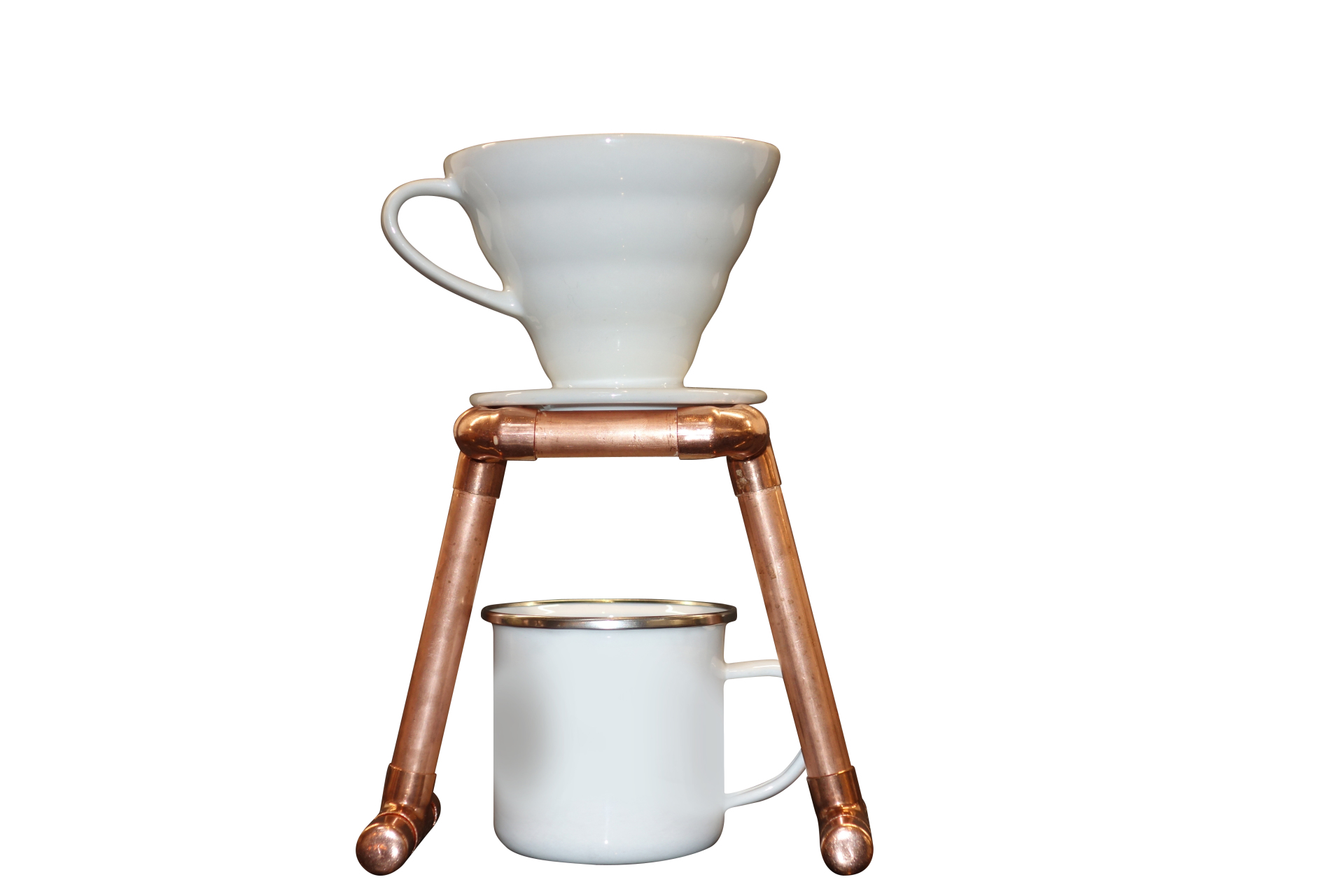 With the help of my two daughters and their technological skills,  we have pulled together a short video which demonstrates just how easy it is to make a fab coffee using a brew bar, coffee dripper and a few other bits and pieces.

No messy cafeteire to clean out, no environmentally destructive coffee pods to send to land fill, and let's not even mention "instant coffee"!! - just coffee, a filter paper and hot water; and that's it!.

Click the coffee bean below to watch the vid'.
Click on the image below to take you on a quick video tour of some of the brew bar styles available.

More detailed information, dimensions and prices are available for each specific brew bar when you visit the relevant page.
We also have a fabulous range of wood varietals to select from for those brew bars that have wooden bases.
These brew stations are created simply from copper pipe and nothing else, giving a sleek & simple look to the product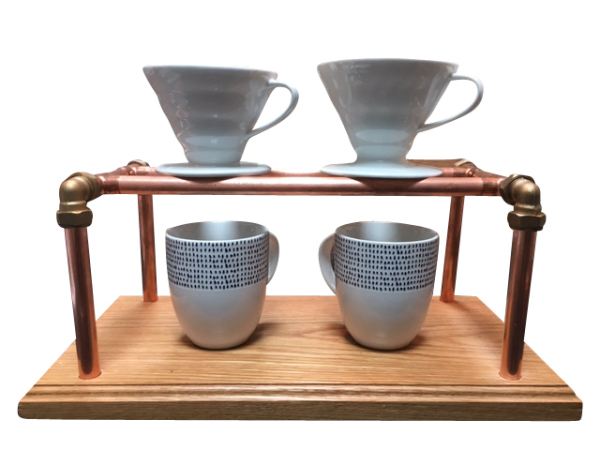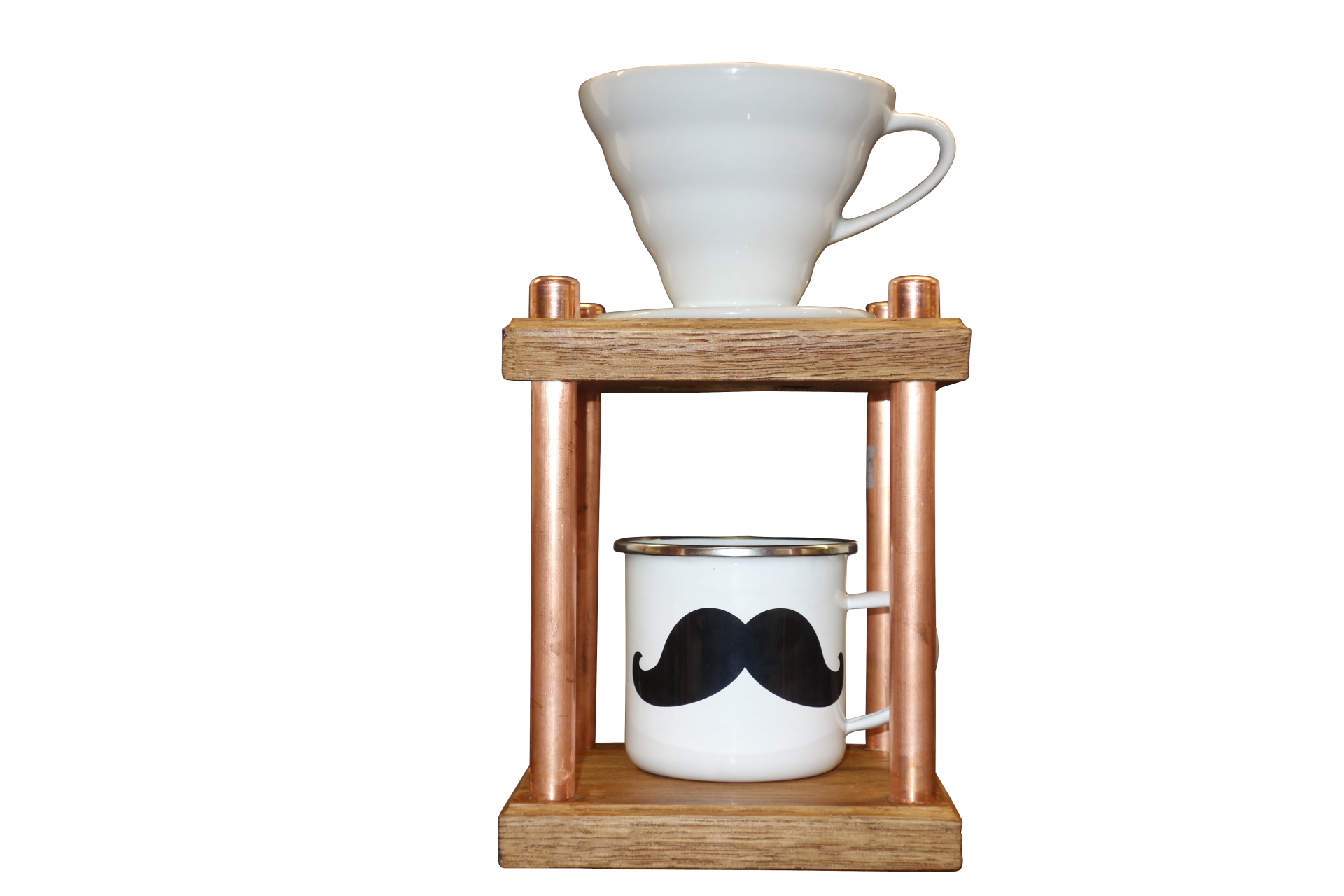 An eclectic mix of both wood and copper giving a softer look to these brew bars.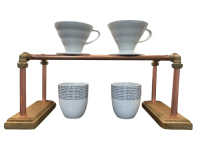 Brew stations that are hand-crafted from both brass and copper fitting - a great combination of attractive metals resulting in a steam-punk visual. These bars are available in a variety of different woods.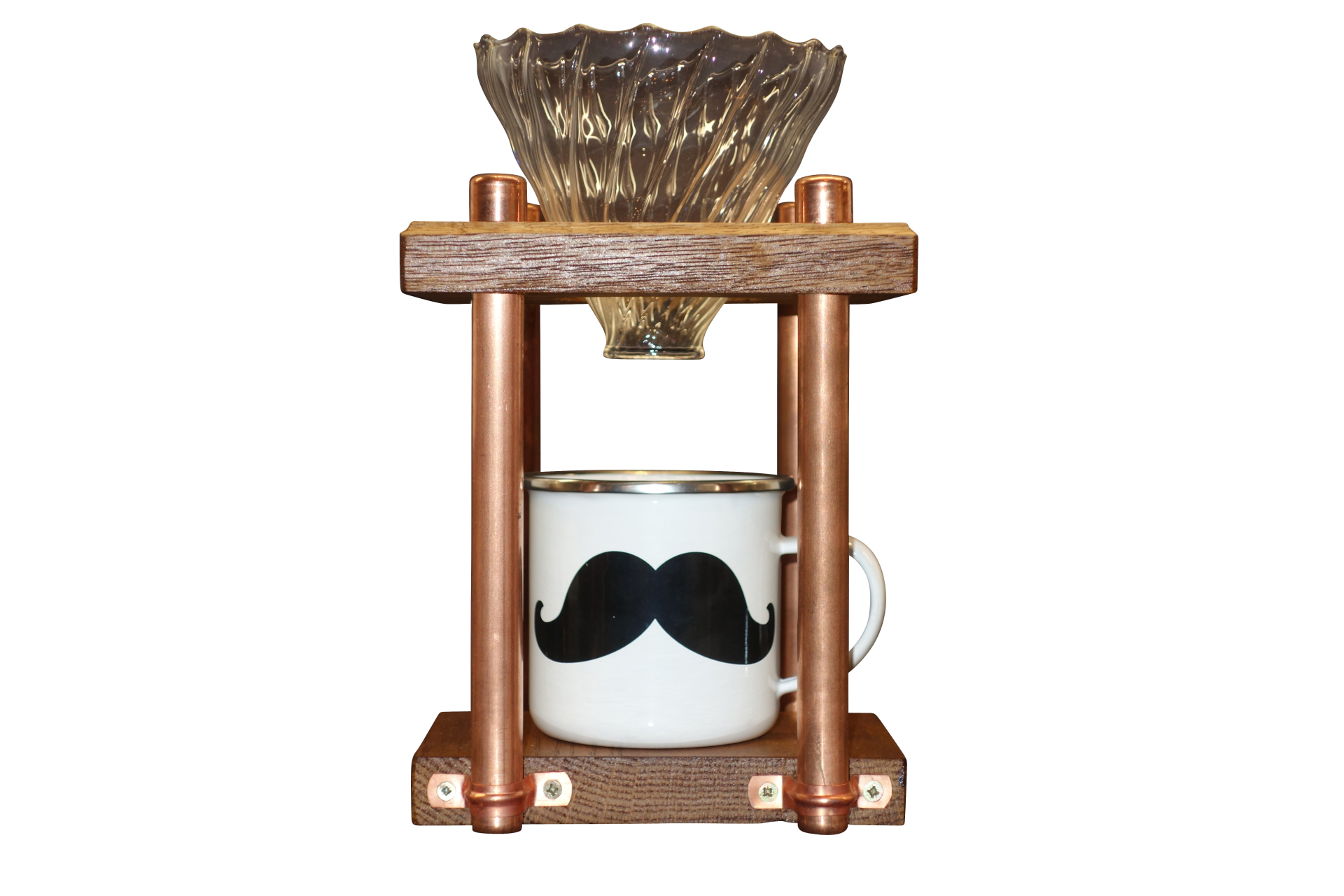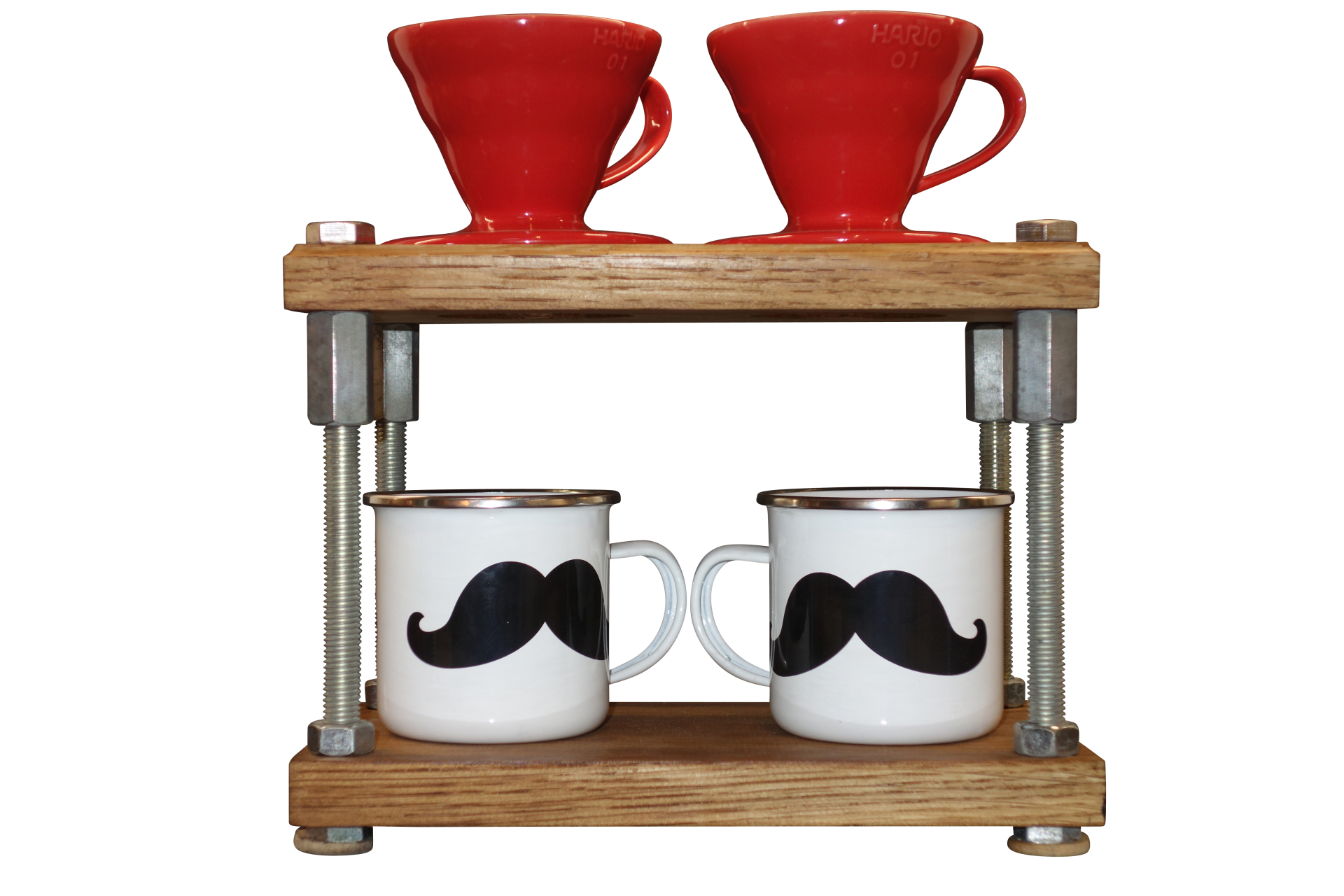 A mix of threaded rod, conenctors, brackets and bolts to give a cool, semi-industrial look. These bars are again avialble in a variety of woods.